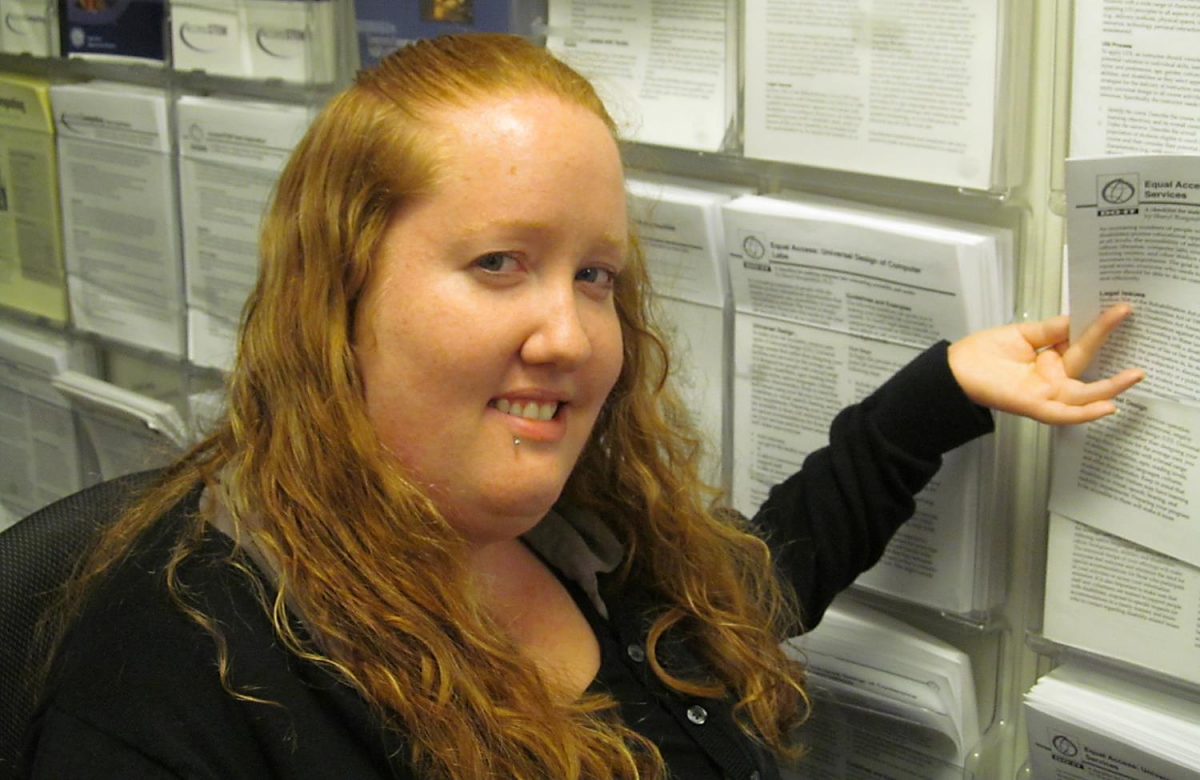 Kayla Brown, 26, is a graduate student in the School of Social Work at the University of Washington (UW). A self-described activist with an interest in social justice, Brown works at DO-IT, a center that supports students who are disabled and interested in STEM (science, technology, education and mathematics). 
DO-IT stands for disabilities, opportunities, internetworking and technology. Staff and leaders from DO-IT work closely with the Center for Sensorimotor Neural Engineering (CSNE).
As part of her job, Brown works one-on-one with people with disabilities. She facilitates mentoring sessions and works with students on transitioning to college and stays in contact throughout the year.