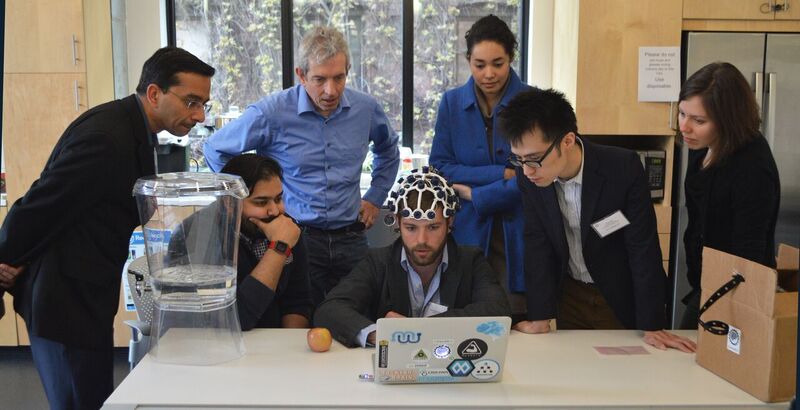 "We are collaborating with the Center for Neurotechnology (CNT) on a project to better understand how a brain-machine interface co-adapts with a person in a meaningful way. This project is the first of several collaborations with the Center that explore these systems for movement disorders and stroke."
Tim Denison, PhD, Senior Director, Neuromodulation Core Technology, Medtronic
Our researchers work with large and small companies to develop neural engineering technologies for medical devices and consumer electronics applications. We work with industry partners to ensure that technologies our researchers are developing are on-point with what people need.
Industry member benefits include access to:
Renowned faculty and graduate students at the University of Washington, MIT and San Diego State University,
Innovative sensorimotor neural engineering research and Intellectual Property,
Custom technology, device and software development opportunities,
Specialized research space and test equipment, and
A vibrant network of industry and other partners.
Member companies contribute:
Career development opportunities for CNT students,
Feedback that helps guide individual research projects and the overall CNT research program, and
Annual membership fees, which help support our research..
Companies interested in joining the center are encouraged to contact the CNT's Director of Industry Relations and Innovation, Scott Ransom, Ph.D.