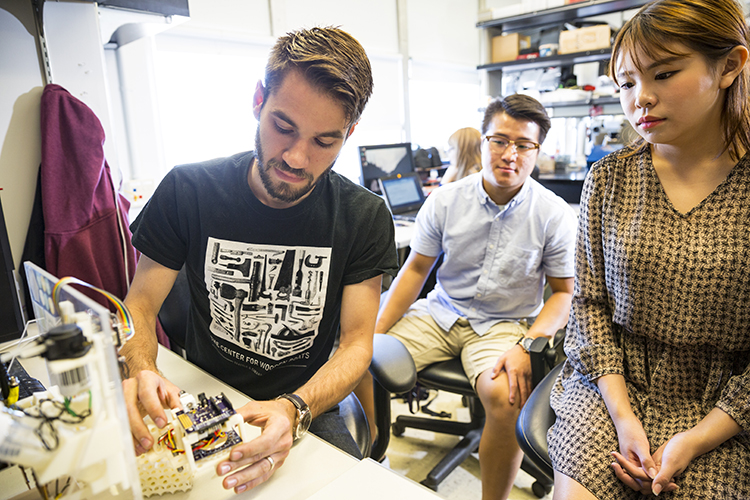 CNT members are engineering new ways to help the brain and spinal cord heal and recover from injury in a unique innovation ecosystem that includes researchers, educators and industry affiliates at multiple institutions and companies worldwide. We work together, with the guidance of our advisory boards, to develop and distribute neurotechnology that is revolutionizing the treatment of stroke, spinal cord injury and other debilitating neurological conditions.
Our researchers are discovering and applying principles of engineered neuroplasticity, which is a new form of physical rehabilitation that uses engineered devices to restore lost or injured connections in the brain, spinal cord and other areas of the nervous system. At the same time, CNT neuroethics researchers are pioneering a framework for deep integration of ethics into neural engineering research and education, and we are doing this in close partnership with neurotechnology end-users.
We invite you to explore our website and learn more about our research projects, education efforts, industry collaborations and diversity programs. Read about work at the center through feature stories and blog posts on our website. Subscribe to our monthly newsletter, and find us on social media (Twitter / Facebook / LinkedIn) to stay connected and find out what's new at the CNT.
The Center for Neurotechnology was supported by Award Number EEC-1028725 from the National Science Foundation.