Comparing the efficacy, safety, and satisfaction of telehealth versus in-person delivery of hypnotic cognitive therapy for chronic pain in spinal cord injury
Principal investigator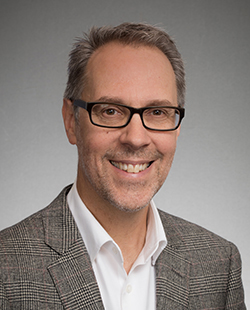 Charles Bombardier PhD
UW Medicine Department of Clinical and Neuropsychology
Research team
Co-Investigator: Mark Jensen PhD, UW Medicine Department of Rehabilitation Medicine
Research Coordinator: Joy Chan BS, UW Medicine Department of Rehabilitation Medicine
Research Assistant: Emily Stensland BS, UW Medicine Department of Rehabilitation Medicine
Study description
The SCI Power over Pain (SCI-POP) Study examines the efficacy, safety, and satisfaction of hypnotic cognitive therapy (HCT) delivered via telehealth compared to in-person for individuals with chronic spinal cord injury (SCI) pain. Participants in this study are Washington residents 21 and over with a diagnosis of SCI and experiencing moderate to severe chronic pain. After providing informed consent, participants provide baseline and demographic information, and then complete four telephone assessments (three short, one long) within a 7-day window. Research staff will also train participants on the videoconference software used to deliver the HCT treatment. Following the completion of all baseline procedures, participants complete four sessions of HCT, on average once per week, with a trained clinician. HCT teaches participants how to enter a deeply relaxed, focused state, one in which individuals learn to reduce the number of maladaptive thoughts, and increase the number of helpful thoughts, surrounding their pain and disability. Following treatment, participants will complete telephone assessments as described previously at post-treatment and three months post-treatment.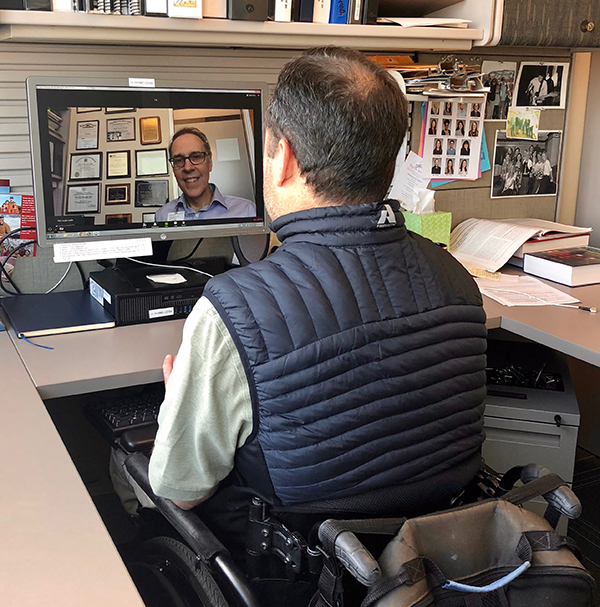 Since the study's inception, multiple milestones were met. Researchers completed hiring of all staff, including a new research coordinator and two research assistants. All study-related forms, materials, and databases have been created and tested, and all study supplies ordered. Study investigators developed a HCT clinician treatment manual for use during sessions, as well as a participant handbook to facilitate learning and practice outside sessions. Clinicians were trained in HCT and have engaged in mock treatment sessions as part of training. Research staff have also been trained on study procedures, including screening and recruitment, informed consent, data collection, and outcomes tracking. Following IRB approval end of June 2018, researchers obtained a recruitment list consisting of several hundred individuals from the primary recruitment source and commenced recruitment. SCI-POP aims to enroll a total of 24 individuals to complete all study procedures, and is currently actively recruiting individuals through an initial (mailed) approach letter followed by telephone screening. Investigators plan to enroll the first participants to start study procedures by the end of the third quarter, September 2018.
The research team has met on a weekly basis to discuss study development, progress, and milestones. Since beginning recruitment, the team plans to expand the meetings to include discussions on recruitment progress, ways to maximize study retention, and troubleshooting participant issues that may come up during the course of study conduct. Investigators are moving forward full speed to ensure enrollment goals are met before funding expires at end of Year 2, and are excited to see the first participants embark on this promising treatment for SCI-related chronic pain. In particular, researchers hope the intervention may especially help individuals who have difficulty accessing locally alternative pain treatments such as HCT.