Center for Sensorimotor Neural Engineering (CSNE) and University of Washington (UW) graduate students, Tim Brown and Maggie Thompson, have been featured on The Neuroethics Blog, the official blog of the American Journal of Bioethics, Neuroscience (AJOB Neuroscience).
Brown and Thompson are working together in the UW BioRobotics Lab on projects related to deep brain stimulators and brain-computer interfaces. Brown is a doctoral student in Philosophy and research assistant at the UW, and Thompson is a doctoral student in the UW BioRobotics Lab in Electrical Engineering at the UW. Thompson is also president of the CSNE Student Leadership Council.
"When Neuroethicists Become Labmates" features a discussion between Brown and Thompson, covering how they have collaborated successfully to enhance and strengthen each other's work in their respective fields of study. Thompson studies electrical engineering, and Brown studies philosophy, in particular, neuroethics. Read the full article on the AJOB Neuroscience blog.
Image: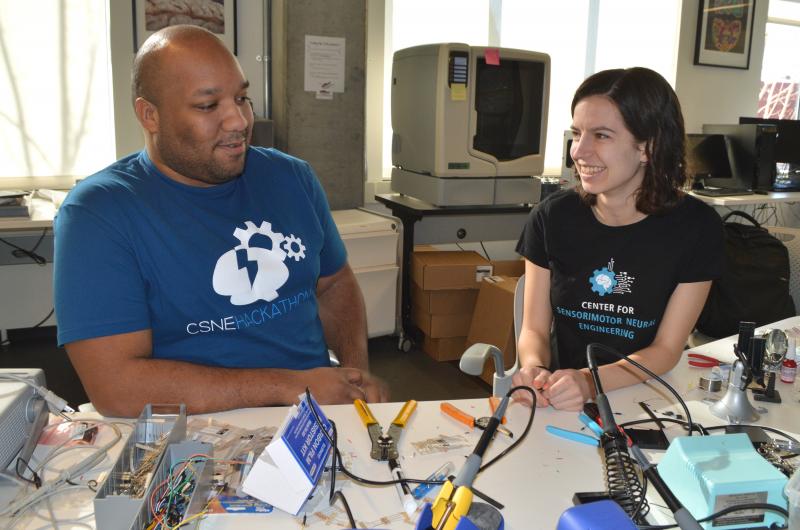 Date of Publication:
Tuesday, February 21, 2017