Center for Sensorimotor Neural Engineering (CSNE) members, Scott Bellman, Sheryl Burgstahler, and Eric Chudler, are describing in detail the CSNE's successful practices for encouraging participation of individuals with disabilities. Their paper, published April 16 in American Behavioral Scientist, presents methods, tools and materials that can be used by others to increase the inclusion of individuals with disabilities in postsecondary science, technology, engineering and mathematics (STEM) programs.
The methods described in the paper include recruitment and engagement tactics, raising visibility of people with disabilities, ensuring accessibility, creating a culture of inclusion, and strategies for data collection and evaluation. These methods were designed to ensure that the CSNE is welcoming and accessible to a wide range of people and to recruit individuals with disabilities into significant roles that support the center's mission. According to the paper, these efforts resulted in the engagement of individuals with disabilities in the CSNE's operations, activities and research at a higher rate compared to other Engineering Research Centers nationwide.
The CSNE is committed to increasing diversity and broadening participation in STEM by people and groups that are traditionally underrepresented in these fields, including people with disabilities. In addition to the methods described in the paper, the CSNE actively promotes diversity through a strong partnership with the DO-IT (Disabilities, Opportunities, Internetworking and Technology) program and Math Science Upward Bound (STEMsub) at the University of Washington. The center also partners with the San Diego MESA Alliance, MIT's Office of Engineering Outreach Programs and Office of Minority Education, as well as Morehouse and Spelman colleges.
Learn more about the CSNE's efforts to foster diversity in its research and educational programs on the CSNE website's Diversity page.
Image: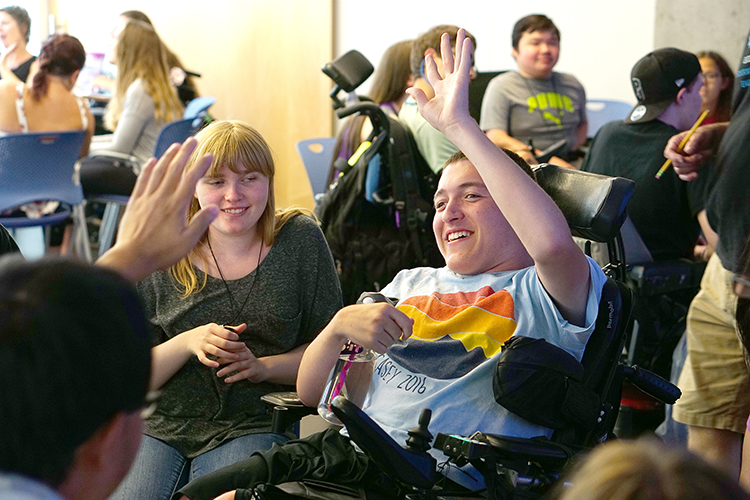 Story Publication:
American Behavioral Scientist