Center for Sensorimotor Neural Engineering (CSNE) members, Eberhard Fetz, Polina Anikeeva, Howard Chizeck, and Tim Brown, as well as CSNE industry affiliate, Kernel, were part of the cover story in the New Year's edition of The Economist, which was focused on brain-computer interfaces (BCIs).
The cover story leads into a lengthy article, titled "Thought Experiments," which gives a comprehensive overview of the current state of BCI research and aims to separate what will be realistically possible in the near future from much of the hype that surrounds this cutting-edge field.
The piece touches on several research efforts funded by the CSNE, including creating new tools for better understanding the brain and spinal cord, using mathematics to help heal the brain, and integrating ethics into neural engineering research and education.
For more information, read the full article in The Economist.
Image: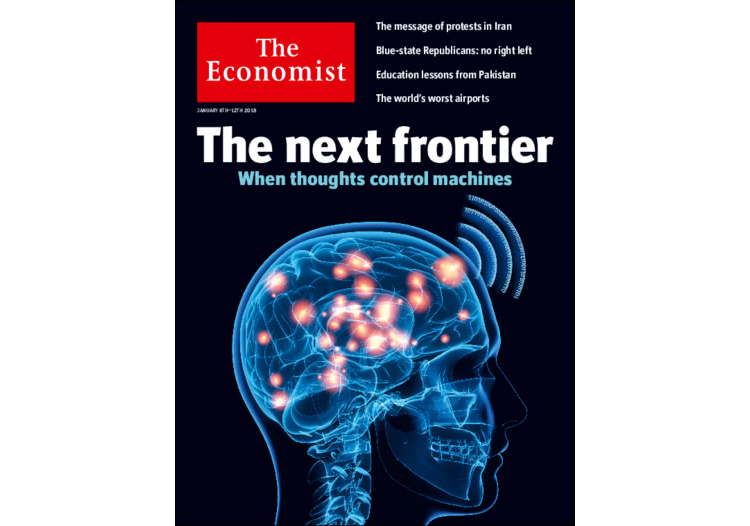 Date of Publication:
Saturday, January 6, 2018