The Center for Neurotechnology (CNT) will be participating in the Bill & Melinda Gates Center Open House from 2:00 to 5:00 p.m. this Friday, March 1, 2019. The event is free and open to the public.
Join us to celebrate the grand opening of our new home on the UW campus, the Bill & Melinda Gates Center for Computer Science & Engineering, interact with CNT demonstrations, hear from CNT leadership, and visit other research labs and demos throughout the building. An RSVP on our website is recommended but is not required (it's fine to drop-in).
Each CNT demonstration will highlight an area of research focus at the center
Wireless Power and Data for Neural Devices: At this hardware demo, you will see designs for enhancing the center's Neurochip research by creating wireless power and data solutions for engineering neuroplasticity in the brain and spinal cord.
Noninvasive Spinal Stimulation for Rehabilitation: Uncovers principles of engineered neuroplasticity. At this spinal stimulation demo, you can experience the non-invasive electrical stimulation being used to induce plasticity and improve function for people that have experienced a spinal cord injury, like Joe Beatty and Jessica Owen.
Brain-Computer Interfaces: Ever imagined controlling objects through thought alone? Discover the inner Jedi in you at this wearable brain-computer interface demo where you will be able to test your ability to control a cursor using your brain signals. Watch a visualization of your brain signals and learn how techniques in computer science and engineering are allowing CNT researchers to decode brain states and meld artificial intelligence (AI) and the mind.
Deep Brain Stimulation and Neuroethics (Friday only): What issues do we need to get ahead of before computers are implanted in our brains? This demo showcases how CNT neuroethics researchers and neural engineers are working together as an integrated team when developing cutting-edge ethically-informed neurotechnologies. You will learn how brain-controlled electrical stimulation of deep structures within the brain is helping patients with neurological conditions such as essential tremor and Parkinson's disease. Interact with neuroethics researchers to learn how ethical issues such as identity, privacy, agency and moral or legal responsibility are intertwined with neural technologies.
Education Team Demonstrations: The CNT regularly hosts school groups and introduces them to basic concepts in neural engineering—inspiring the next generation of neural engineers! The team will showcase some of the demos used for these tours and educational outreach.
For more information, contact the CNT's Communication Director, Wayne Gillam. Learn more about the center's move to the Gates Center in our website article, "The center prepares for a new on-campus home."
Image: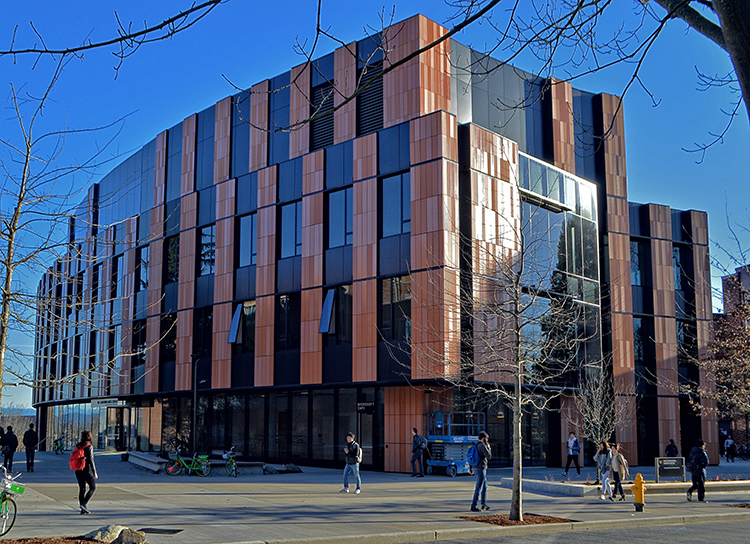 Date of Publication:
Tuesday, February 26, 2019