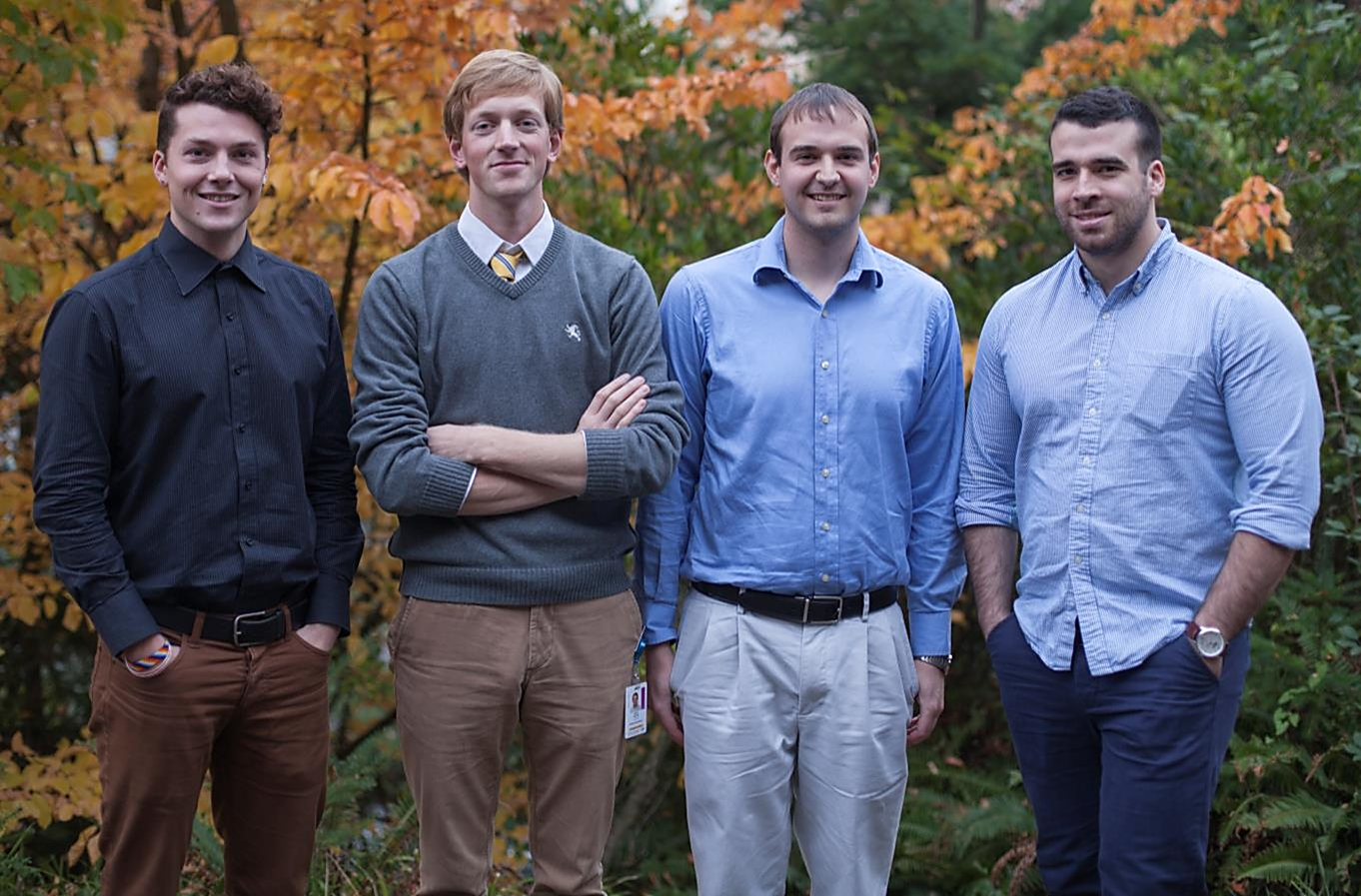 "Taking a startup from idea to reality is a daunting process" is the opening line to a press announcement related to vHAB, a student-led startup that won the Tech Sandbox Competition in 2014. The team just learned that they are one of 10 companies accepted into the 2015 Jones + Foster Accelerator program. And they probably wouldn't argue with the "daunting" description, though they have sometimes made it look easy to observers.
Most of the members—including Brian Mogen, Tyler Libey and Dimitrios Gklezakos—are full-time PhD students at the University of Washington, yet they've been working up to 40 hours or more each week since they won the top prize at the Center for Sensorimotor Neural Engineering's hackathon-like class in March 2014.
Lars Crawford, co-founder, graduated from the UW last year and is supported by a fellowship through CoMotion (formerly the UW Center for Commercialization). Jared Olson, a medical doctor and clinical advisor to vHAB, works full-time for the UW Department of Rehabilitation Medicine.
vHAB is a virtual rehabilitation platform that uses off-the-shelf technologies and a unique software solution to help people who suffer from upper extremity impairment due to a neurological injury.  People using vHAB play a series of fun games to help them comply with prescribed therapy.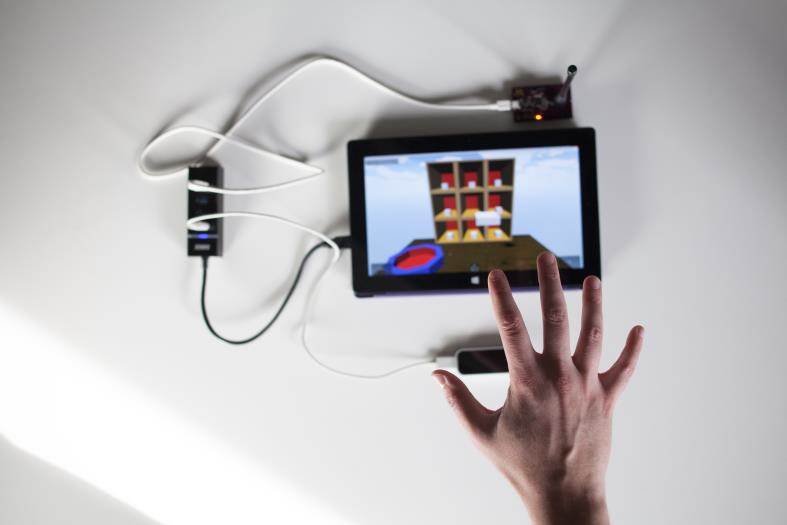 What does this new program mean for vHAB? 
They'll receive six months of mentoring from Seattle entrepreneurs and investors, a framework for defining measurable milestones, guidance in achieving those milestones, and the opportunity to earn up to $25,000 in follow-on funding.
vHAB competed for the last two years in the UW Business Plan Competition; they placed fourth out of nearly 104 teams in May 2015. They've also received additional support from CoMotion and the UW Coulter Translational Research Partnership Program.
The vHAB team is conducting an initial pilot study with an outpatient therapy center and multiple skilled nursing facilities in the Seattle area.
The Tech Sandbox Competition course was launched at the Center for Sensorimotor Neural Engineering several years ago by Lise Johnson, education manager and a researcher in the UW's Department of Neurological Surgery. Partner organizations are emulating the design of the course for use on other college campuses.