Thursday, November 19, 2015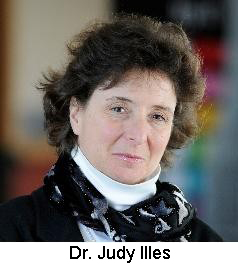 The Center for Sensorimotor Neural Engineering (CSNE) is lucky to have Dr. Judy Illes, Professor of Neurology and Canada Research Chair in Neuroethics at the University of British Columbia and Director of the National Core for Neuroethics at UBC, as an adviser for the neuroethics thrust. This partnership between the CSNE's neuroethics thrust and Dr. Illes' Core is unique, pairing the conceptual neuroethics expertise of CSNE thrust leaders Dr. Sara Goering and Dr. Eran Klein with the empirical expertise of Dr. Illes at the Core. Through their joint efforts, the two neuroethics groups advance cutting edge neuroethics research while enriching academic and public understanding of the ethical dimensions of neuroscience and neural engineering.
Dr. Illes is a pioneer in the field of neuroethics with significant research conducted on neuroimaging, stem cell research, aging and dementia, mental health, cross-cultural values, and the commercialization of health care. While Dr. Illes has advised the neuroethics thrust since its inception, this relationship took on a new dimension in the summer of 2015, when I joined the neuroethics thrust as its first postdoctoral fellow.
I hold a joint po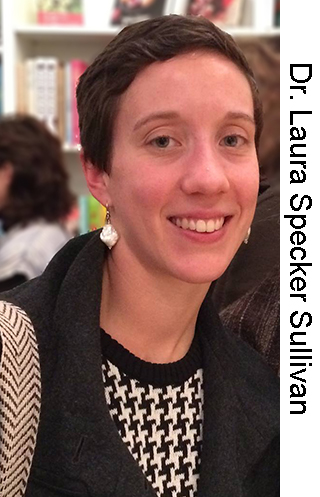 sition with Dr. Illes' National Core for Neuroethics at the UBC, essentially serving as a bridge between the two neuroethics research groups. Guided by Dr. Illes' expertise in empirical, qualitative bioethics research, I have begun a study of peer-reviewed publications of brain computer interface (BCI) research with human subjects, the goal of which is to provide results that enable researchers to better fulfill their fundamental ethical obligations to human subjects. One of the most interesting aspects of this study is our investigation of how different studies justify or rationalize their research – is their goal to improve current technology, to advance scientific understanding, or to assist persons with disabilities? Further, how do these rationales map onto study invasiveness, funding source, and type of journal? While the analysis is in a preliminary stage, our early results show some intriguing trends.
In addition to this collaborative BCI study, I am participating in ongoing research at the Core, including a study of international concussion policies, and I have served as a moderator for the Core's public events in Vancouver, such as a panel discussion organized by Dr. Julie Robillard for the UBC centennial on whether new technologies can make people smarter.
Working with the Core is an exciting and rewarding opportunity to make new colleagues and friends, develop my research skills, and be part of a rich, growing field. UBC's National Core for Neuroethics is an active hub of neuroethics research, including current projects on stem cells, neurodevelopmental disorders, and aging. About 20 students are affiliated with the Core as research assistants, research staff, graduate students, or postdocs, and in 2016 the Core will be adding two new postdoctoral positions in neuroethics and neuropsychiatric interventions. In addition, the Core has launched the career of several young neuroethicists, including Dr. Laura Cabrera, recently hired as an Assistant Professor at the Center for Humanities and the Life Sciences, Michigan State University. I'm honored to be part of such a great group of researchers, and I'm looking forward to my trips to UBC in 2016 and beyond.