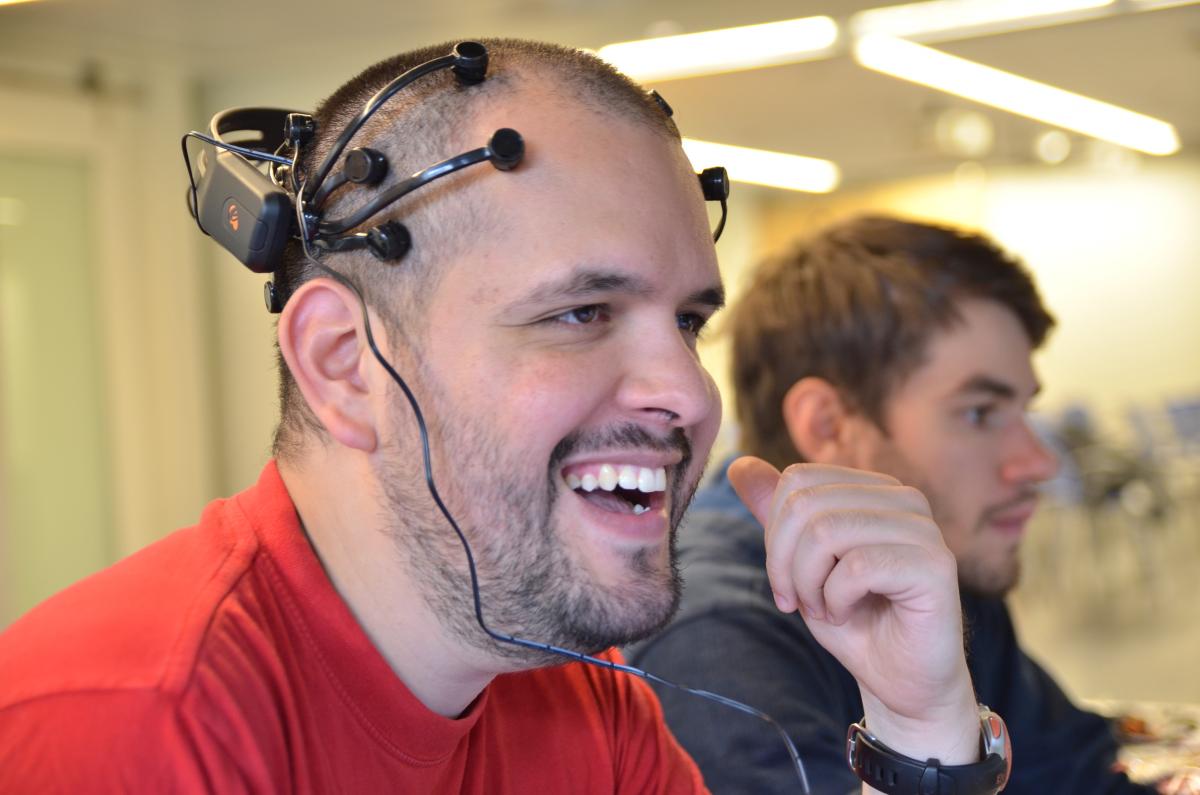 Five teams of students from the Massachusetts Institute of Technology, San Diego State University and the University of Washington spent the weekend at CSNE headquarters in Seattle.
What brought them together? The CSNE's first hackathon, organized by graduate student Tyler Libey, Department of Bioengineering. A handful of additional graduate students helped organize the event and served as consultants throughout the week. The hackathon kicked off at 5 p.m. Friday, October 10 and ended at 9 p.m. on Sunday, October 12. Presentations took place today, October 13.
The winning team, iHand, created an educational device that demonstrates how a person can use eye muscles, or blinking, to pick up a plastic bottle. iHand uses EMG, or electromyography, to record electrical activity produced by muscles. In presenting their device, team members provided parallels to CSNE research, even including neuroethics, since the movement to pick up the bottle or drop it is initiated by another person. 
Andres Canales, graduate student in the Bioelectronics Group at MIT, said it felt great to complete the project, iHand. "All the goals we set, we were able to achieve them," he said. "Winning is a plus."
Teams were judged on the device or system's alignment with the CSNE mission and vision, project innovation and technological merit and presentation quality. Judges were asked to also keep in mind that the teams included students with various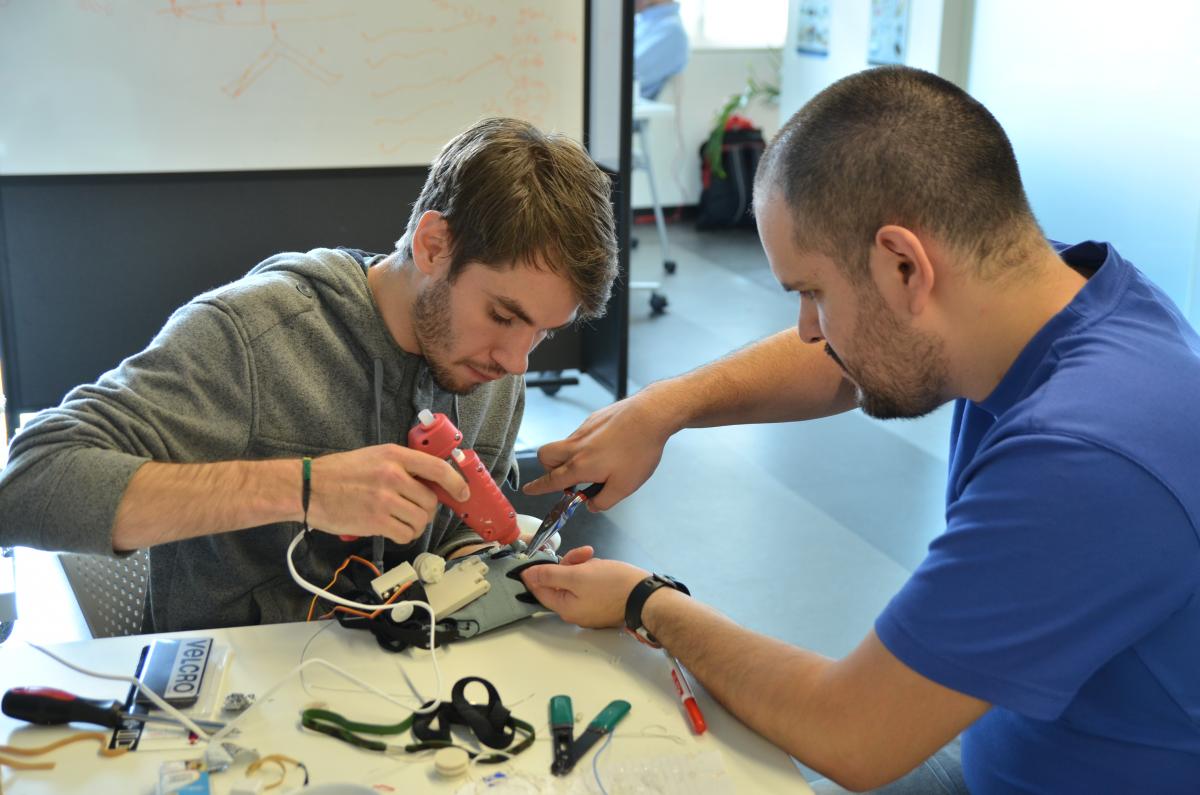 backgrounds in science and engineering, that they had limited time and physicial resources to complete the project and that some teams might be sleep-deprived due to the long weekend of working. 
In addition to iHand, teams created Reincarnation, a virtual reality game to help patients in rehabilitation or someone who has a neck injury; Stress-tector, a device to detect stress and anxiety; Touchtype, a system to learn how to use a chorded keyboard and a visual aid device that helps people with neck injuries or paralysis see more of the environment around them.
iHand team members are: David Bjanes (UW), Andres Canales (MIT) and Allen Tan (SDSU).