Monday, December 12, 2016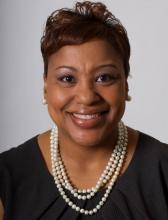 The Center for Sensorimotor Neural Engineering (CSNE) is pleased to welcome DiOnetta Jones Crayton into her new role at the Center, as CSNE Diversity Co-Director. Ms. Crayton will be working with Sheryl Burgstahler, CSNE Diversity Director, and Scott Bellman, CSNE Diversity Manager, to inspire and educate the next generation of neural engineers, especially those who are historically underrepresented in science, technology, engineering and mathematics.
Ms. Crayton is the Associate Dean for Undergraduate Education and Director of the Office of Minority Education at the Massachusetts Institute of Technology (MIT), which is a core partner with the CSNE. She brings an extensive background in education and diversity programs, serving at notable institutions such as Cornell University and the University of California, Berkeley. She also has been working with the CSNE in partnership and various capacities since the Center was founded in 2011.
"I am looking forward to working with the CSNE and its educational and industry partners in my new role as CSNE Diversity Co-Director," said Crayton. "I have been actively engaged with the Center's education, outreach and diversity efforts since its inception, and I am extremely proud to be a part of such a vitally important initiative. This work has great implications for society. As such, diversity is not just a moral imperative, it is critical to the Center's ongoing success."
For more information about the CSNE's commitment to diversity and broadening participation in science, technology, engineering and mathematics (STEM fields), please visit the CSNE Diversity webpage.