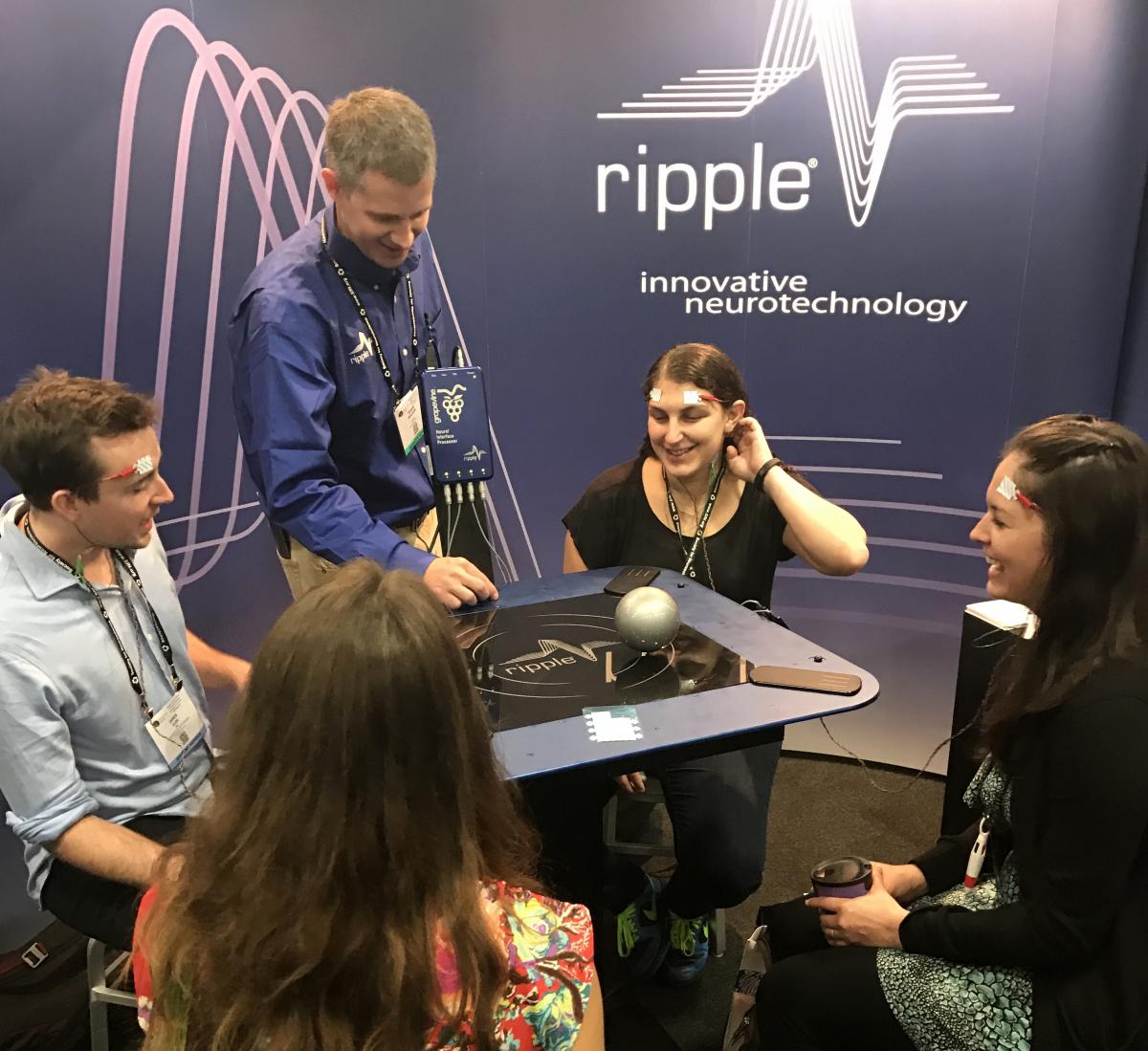 The Center for Sensorimotor Neural Engineering (CSNE) has recently formed partnerships with ArianRF, Embotic Technology, Neurotech LLC and Ripple. These are four innovative companies working in areas related to neural engineering, such as electronic hardware design, prosthetic research and development, electroencephalogram (EEG) support technology, and neural interface processing.
"These new companies not only expand our industry affiliate network, they also significantly increase the variety of industry sectors represented," said Dr. Scott Ransom, the CSNE's director of industry relations and innovation.  "By engaging industry partners such as these, we are continuing to build collaborations that propel the research forward and provide technology needed to treat patients with stroke and spinal cord injury."
The CSNE works with both large and small companies to develop neural engineering technologies for medical devices and consumer applications. This collaborative work with industry partners helps to ensure that technologies CSNE researchers develop are in strong alignment with what people need.
ArianRF
ArianRF is an electronic hardware design startup company in the process of researching and developing new wireless products. The company is focused primarily on spinal cord injury and bringing their research and wireless products to bear on this condition. In addition to the CSNE, ArianRF is partnering with institutions such as UCLA and UC Irvine. 
Embotic Technology
Embotic Technology is a new startup company that originated from research in the lab of CSNE member and University of Washington professor, Emo Todorov. This research was sponsored in part by the CSNE, and it was focused on development of a Biomimetic Robotic Hand (BRH), part of the dissertation work of Zhe (Joseph) Xu, the company's CEO. The BRH is unique in that it is made from computed tomography (CT) scans of the human hand, which are used in the design of 3D-printed "bones." These artificial bones are melded together using a unique extensor-hood design that replicates human tendon structures. The result is an elegant and simple robotic hand that moves and functions similarly to a human hand. Embotic Technology is working in the CSNE startup incubation space, and the company intends to use the BRH to further robotic research as well as medical, anatomical and robotic education efforts.
Neurotech LLC
Neurotech LLC is an EEG support technology company that works closely with neurologists and other clinical providers to monitor treatment of epilepsy and other brain conditions. The company's in-home EEG solution is the most clinically comprehensive in the industry, and it is monitored 24 hours a day, seven days a week. The company uses on-call technologists to ensure the highest level of accuracy, and their in-home service provides patients greater comfort and reduced hospital costs.
Ripple
Ripple creates neural interface and medical devices to advance research and improve the lives of under-served patient populations through thoughtful application of technology and design. Specifically, Ripple designs and manufactures real-time neural interface processors to provide wireless stimulation and recording for programmable control of electrophysiology experiments. The company is also involved in experimental projects in neural engineering, such as blink prostheses to treat facial paralysis and neural/myoelectric implants to restore a sense of touch and improve control of prosthetic hands. The company is collaborating with several partners in performing human trials, such as the University of Utah, University of Pittsburgh and the Cleveland Clinic.
The CSNE is actively engaged in many productive industry partnerships throughout the private sector. Visit the CSNE Industry page to read about the benefits of partnering with the CSNE, and view the CSNE Current Member page to learn about other partnerships in which the CSNE is involved. For more information, contact Dr. Scott Ransom.