CSNE member, Dr. Jeffrey Ojemann, was quoted in a recent Forbes article about his work with the Allen Institute for Brain Science to map the human brain. Ojemann, a vice chairman and professor of neurological surgery at the University of Washington (UW) School of Medicine and a director of the UW's GRID lab, was one of the physicians who collaborated with the Allen Institute to collect tissue samples from patients undergoing treatment for epilepsy or brain tumors. The new data from these samples includes information about the shapes and electrical properties of 300 living neurons, which is a boost to medical research and physicians who treat people with neurological diseases.
"The impact on humanity could be extremely broad," said Ojemann in his interview with Forbes. "I very much hope that this helps us treat epilepsy," he said, "but it could just as well help us with our understanding of aging, or Alzheimer's or autism."
To learn more, read the full article in Forbes or the press release in the UW Medicine Newsroom.
Image: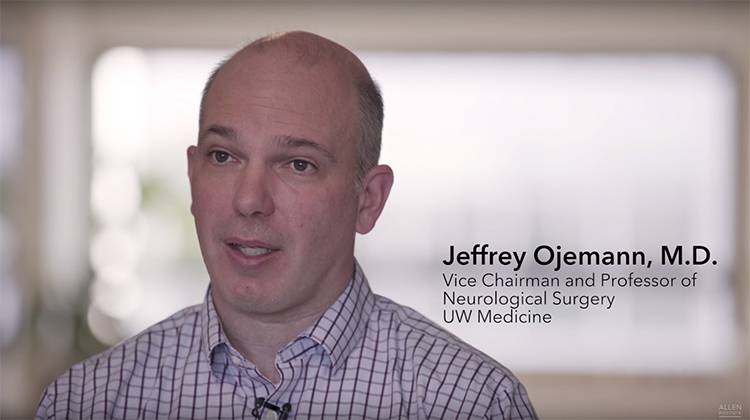 Date of Publication:
Wednesday, October 25, 2017