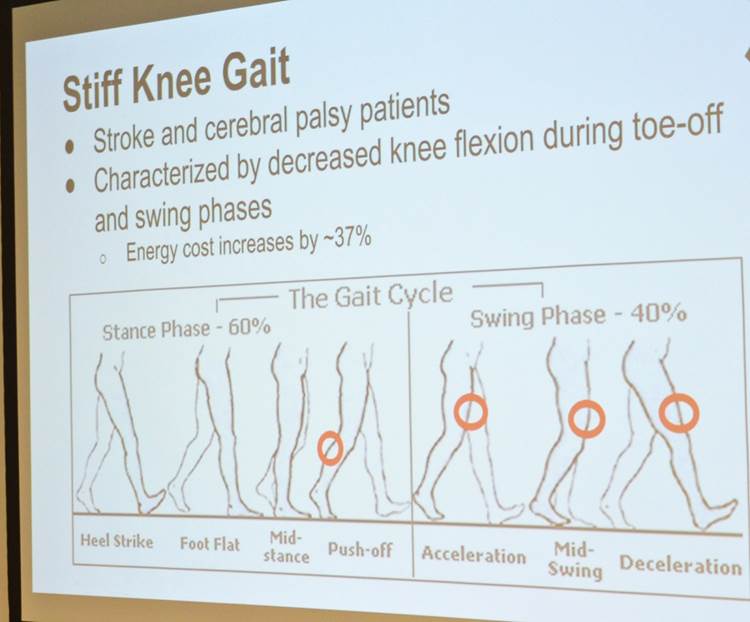 If you had a prosthetic limb, you might find it helpful to be able to better sense where the limb is or actually feel ownership of it. If you struggle from vertigo, a sensation of spinning related to problems with the inner ear, you might benefit from a system that helps ease the dizziness. And if you've had a stroke, you might want to use a technology that helps you improve the way you walk.
These technologies and systems were on display by three teams during the 2015 Tech Sandbox Competition, a course at the University of Washington created by Dr. Lise Johnson, university education manager at the Center for Sensorimotor Neural Engineering.
A panel of judges—including CSNE leadership, CoMotion, Intel and I-LABS—selected the winner, Vertigone, based on criteria that included scientific or technological merit, illustration of concepts in sensorimotor neural engineering and commercial appeal. VertiGone, a system that will help "reorient the disoriented" used an inertial measurement unit, or IMU—which measures orientation and gravitational forces—to detect when a person begins to feel dizzy. Once that happens, VertiGone then helps reorient him or her through music piped in via headphones or, in some cases, if a person is wearing a hearing aid.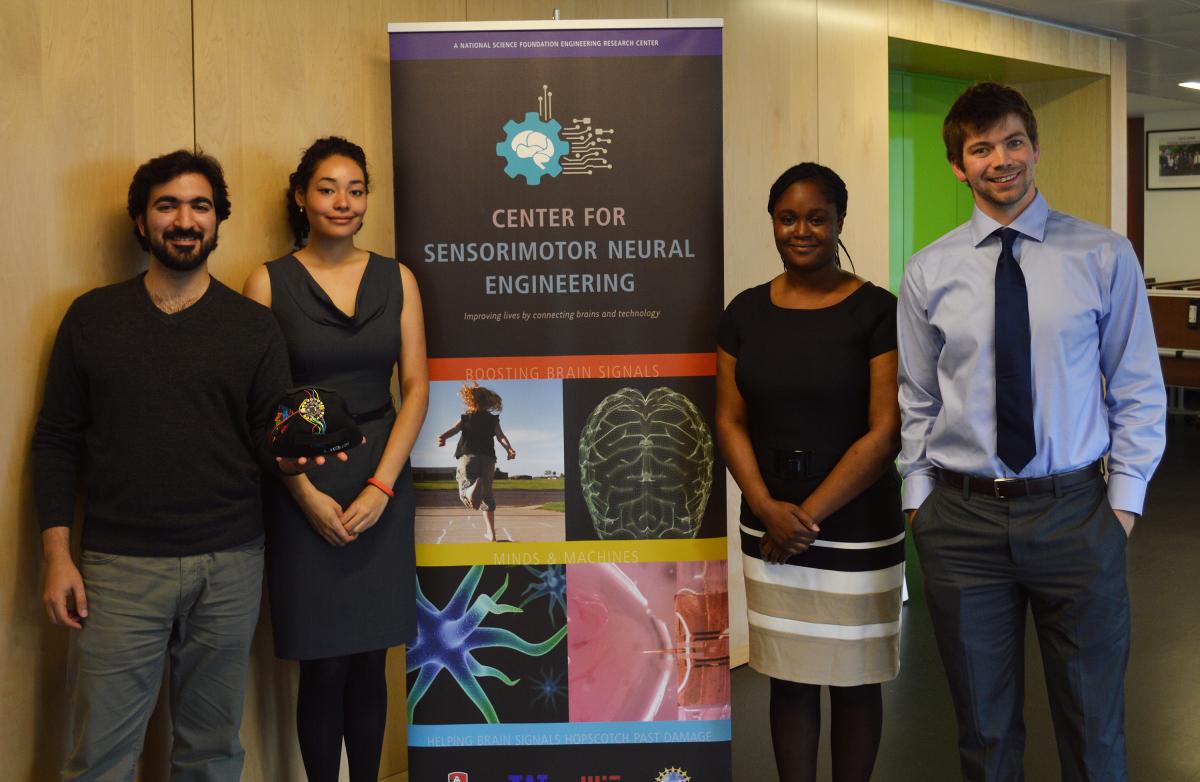 The team estimated the cost of its system at a low $60 and said they went for the smallest change with the biggest impact in deciding what to create in this hackathon-like class. Team members include undergraduate student Reni Magbagbeola, graduate students Justin Vrana and Nile Wilson and Maitham Naeemi.
Last year's winning project, vHAB, led to a startup incubating at the center. vHAB recently made it all the way to the Final Four of the University of Washington's Business Plan Competition.
WrestleBrainia 3000, which won the competition in 2013, has been played by thousands of young people and adults at outreach events in Washington, DC and Las Vegas, and is also now being used in outreach events at MIT's Office of Engineering Outreach Programs.