Thursday, December 5, 2013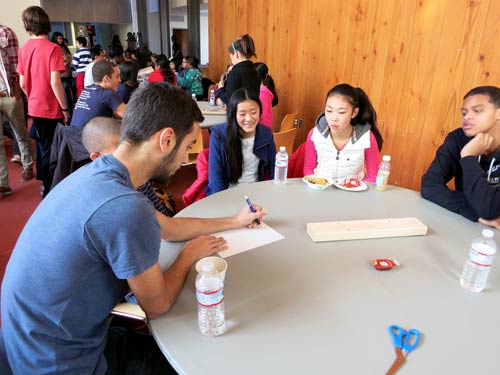 On Saturday, November 16, over 60 middle school and college students wielded plungers, bubble wrap and duct tape in a design challenge to construct a functional prosthetic leg. The activity was part of the OEOP Middle School Mentoring Program, which matches undergraduate and graduate mentors with middle school students from Boston, Cambridge and Lawrence, Massachusetts.
Read more on the Office of Engineering Outreach Programs Blog website.