Wednesday, August 20, 2014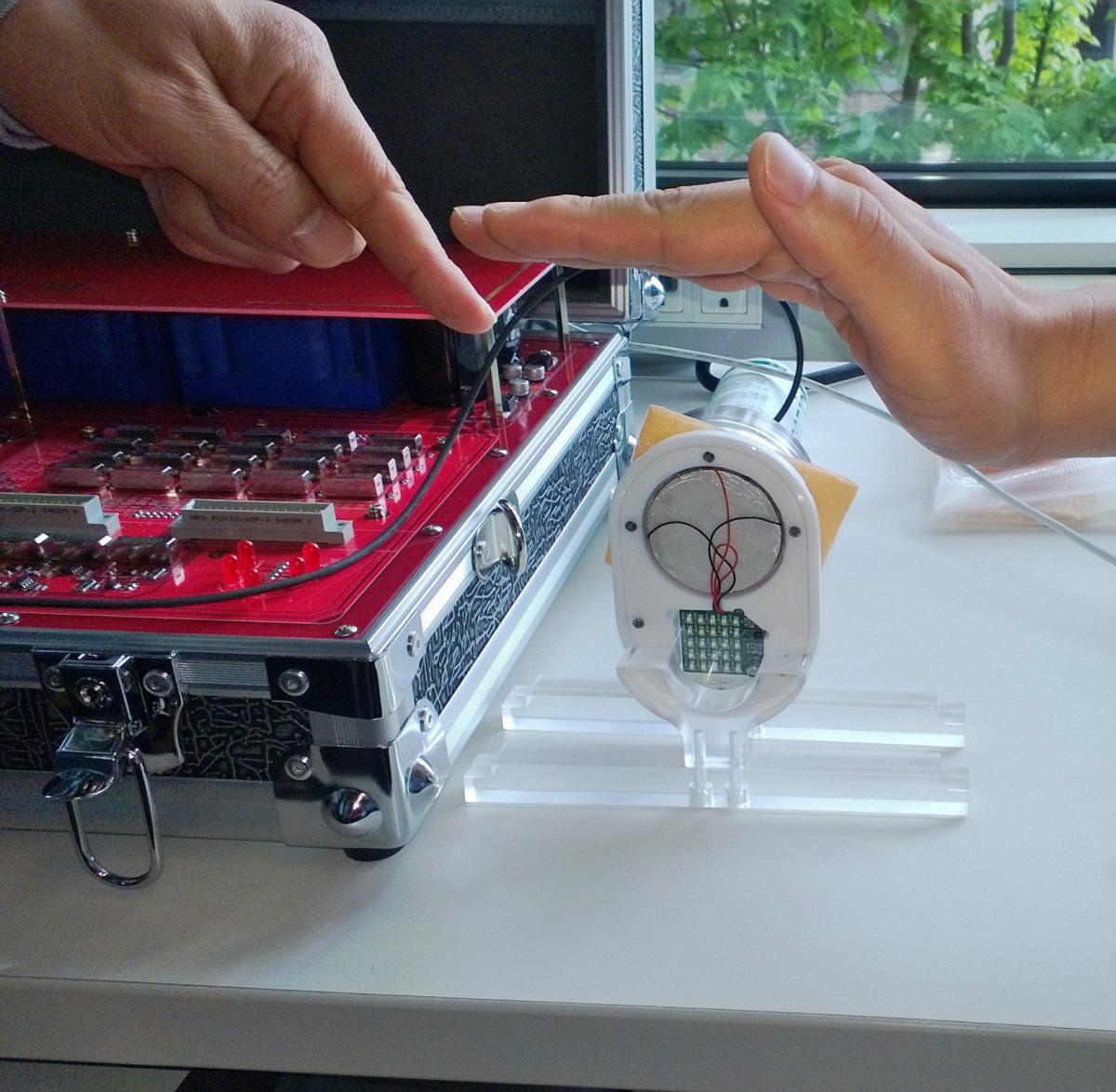 Researchers from San Diego State University are collaborating with the Electronics and Telecommunications Research Institute (ETRI) and battery manufacturer Route JD to develop a sustainable power module for implantable medical devices. 
The devices, powered using ultrasonic wireless technology, could ultimately be used to help people who have had a stroke or who are living with Parkinson's disease and other neurological disorders.
KIAT, the Korea Institute for the Advancement of Technology, is supporting the team's research with a five-year $4 million grant. KIAT is similar to the National Science Foundation (NSF) in the U.S. 
Kee Moon, professor of Mechanical Engineering at San Diego State University, had worked previously on several projects with Sung Lee, principal researcher in ETRI's Components & Materials Research Laboratory. They were comparing notes about their work at a conference last year and came up with the idea for this collaboration. 
"We have complementary skills that were advanced through our role in the Center for Sensorimotor Neural Engineering," said Moon. The CSNE is led by researchers at the University of Washington and includes teams of scientists and students from San Diego State and Massachusetts Institute of Technology (MIT). Moon is a deputy director at the Center, one of 17 Engineering Research Centers supported by the NSF.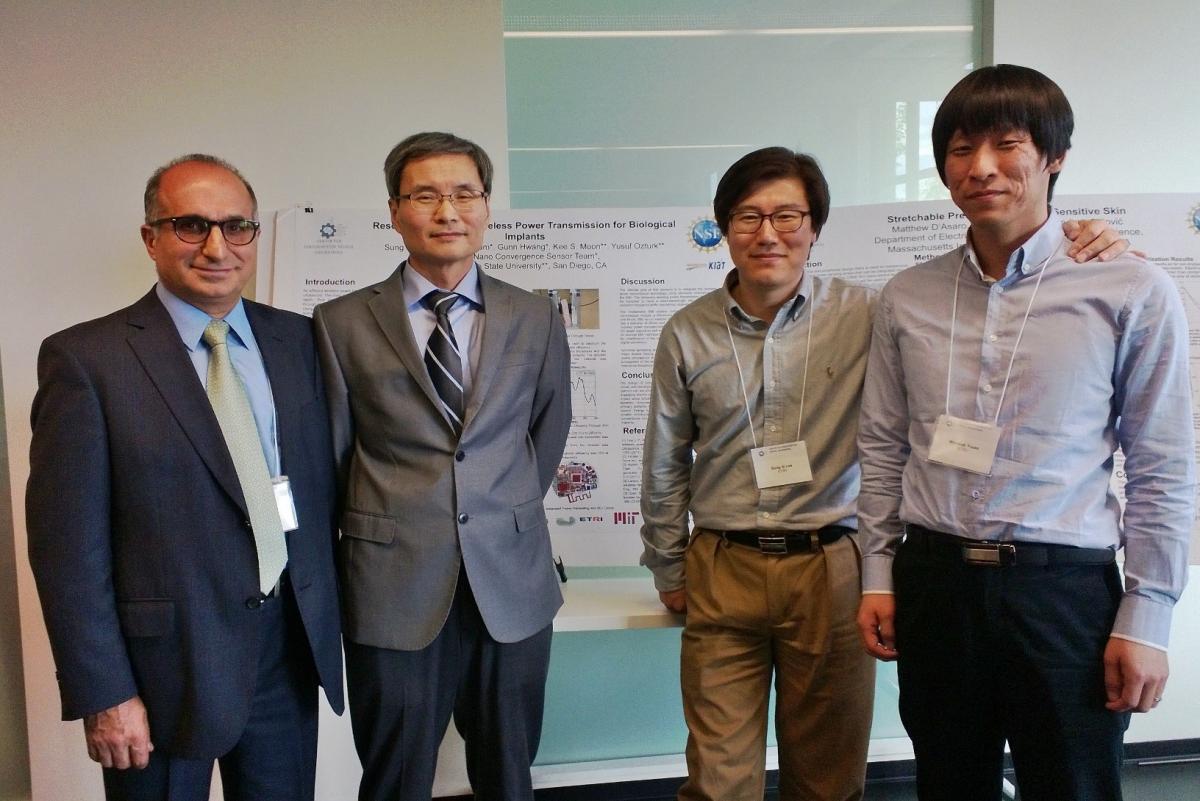 With the KIAT-funded project, San Diego State brings expertise in the technology of very small wireless devices, known as MEMS (microelectromechanical systems) and neural technologies. ETRI's Lee and his team bring ultrasonic wireless research and Route JD manufactures lithium-ion batteries (and, more specifically, coin type rechargeable batteries). The company was among the first to commercialize this type of rechargeable battery.
Moon's colleague, Yusuf Ozturk, a professor in the Department of Electrical and Computer Engineering at San Diego State University, said recently that the team is very close to reaching its first milestone. "Our initial goal is to design a large model of an implantable system," he said.
In the first year of this project, the team wants to create a module that is three centimeters in diameter and seven millimeters thick. "We're essentially creating the electronics for a 32-channel brain-computer interface motion processor and ultrasonic transceiver," Ozturk said.
The goal is to transfer and store enough data to run the system for at least one week, with the ultimate goal to run it indefinitely. The battery would be charged wirelessly.
After the year one goals are met—the team suspects they will have a wearable solution, rather than an implant at that point—the researchers will focus on making the system even smaller.
From the patient's perspective, Lee said that the goal is reducing the number of procedures required to change or charge a battery, and ease of use. "Once we charge the battery, it can be maintained for about one month in very good devices. So once a month, a patient can go to the hospital and recharge the battery."
The Center's goals are focused on creating an implantable brain-computer interface. Moon and his team said the device they're working on may complement other Center technologies already in the works, including projects in spinal cord stimulation, robotics and sensors for prosthetic devices. 
Lee and coworkers from Korea are currently in San Diego, working closely with Moon and Ozturk, and fine-tuning the device and technologies.