Wednesday, October 26, 2016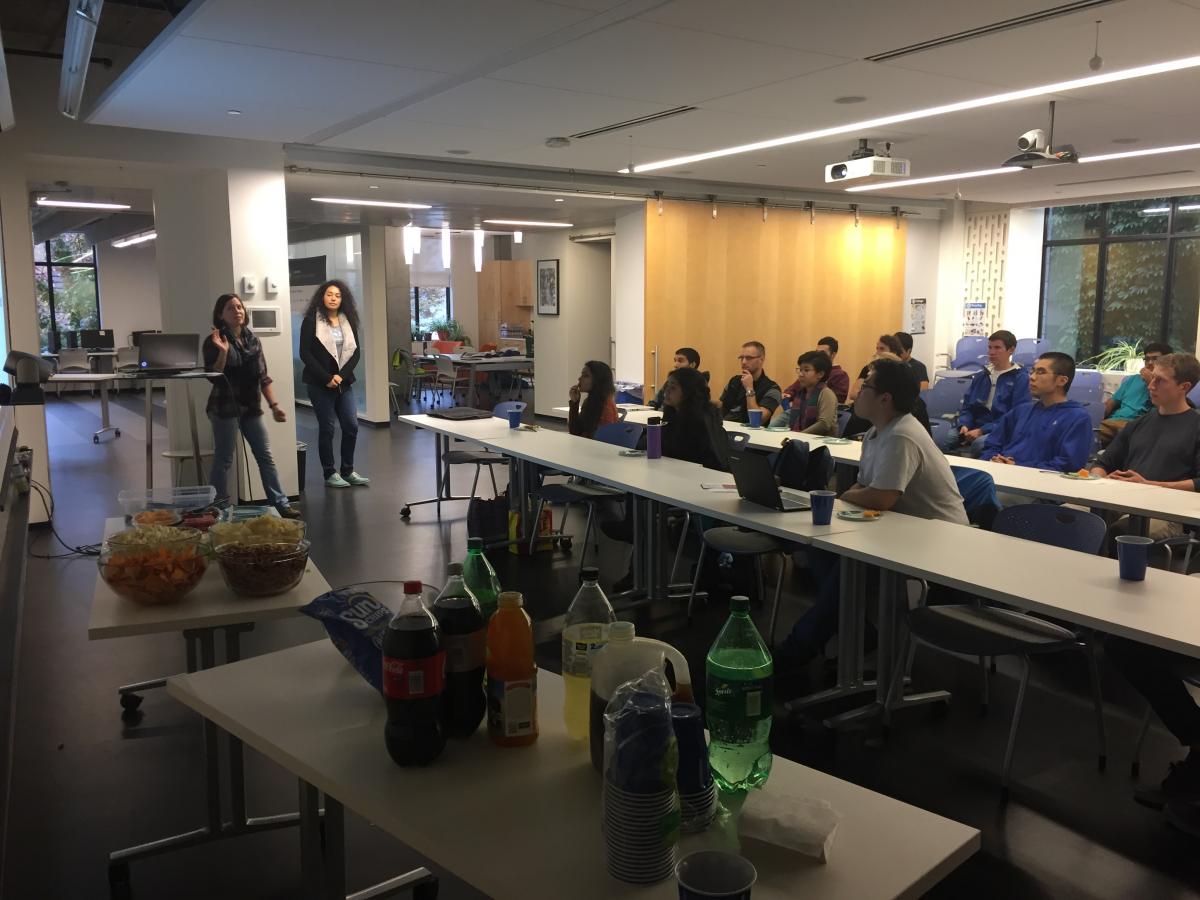 On October 13th, the CSNE Student Leadership Council (SLC) hosted an open house for local students interested in neural engineering. Students learned about the CSNE's primary areas of research and some of the benefits of being involved with the CSNE, including funding, networking, mentoring and collaborating in affiliated research labs.
An excellent way for students to get more involved with the CSNE is attending SLC meetings (see listserv email below), helping award travel funds and planning events such as the annual CSNE Hackathon and outreach programs. For graduate students, the CSNE offers a Graduate Certificate in Neural Computation and Engineering, and for undergrads, there will be an upcoming Neural Engineering minor through the University of Washington (look out for more information on this in Jan 2017). Both graduate students and undergrads are welcome to participate in our annual CSNE Hackathon, where students, in teams of three, have 36 hours to create novel technology related to current neural-engineering issues. They can also participate in or our Neural Tech Studio course, which is a quarter-long project-based course where students build and complete a neural-engineering project in teams, with guided feedback and a friendly competition at the end of the course.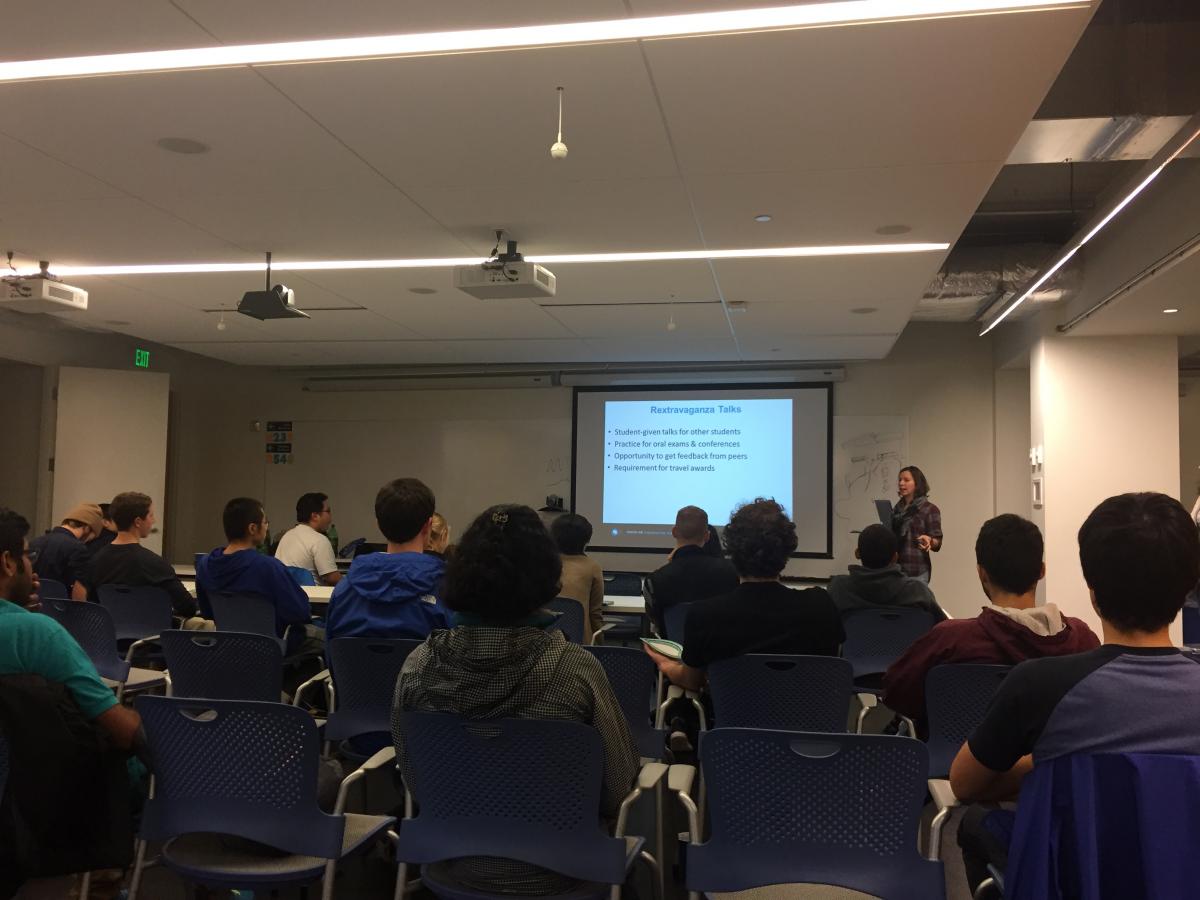 There are many networking and professional development opportunities as well. The CSNE sponsors Student-Industry lunches, where a representative of a neural engineering-related company presents their company and answers students' questions. Additionally, students interested in presenting their research and receiving feedback from peers are invited to participate in monthly Rextravaganza Talks, which are informal, student-only lunch sessions - great for practicing for oral exams and conferences.
The CSNE also offers a Post-baccalaureate program, open to students from any university, which gives financial support and research experience for 2017 Winter and Spring quarters. For more information, please contact CSNE Executive Director Dr. Eric Chudler. Applications are due by November 15th, 2016.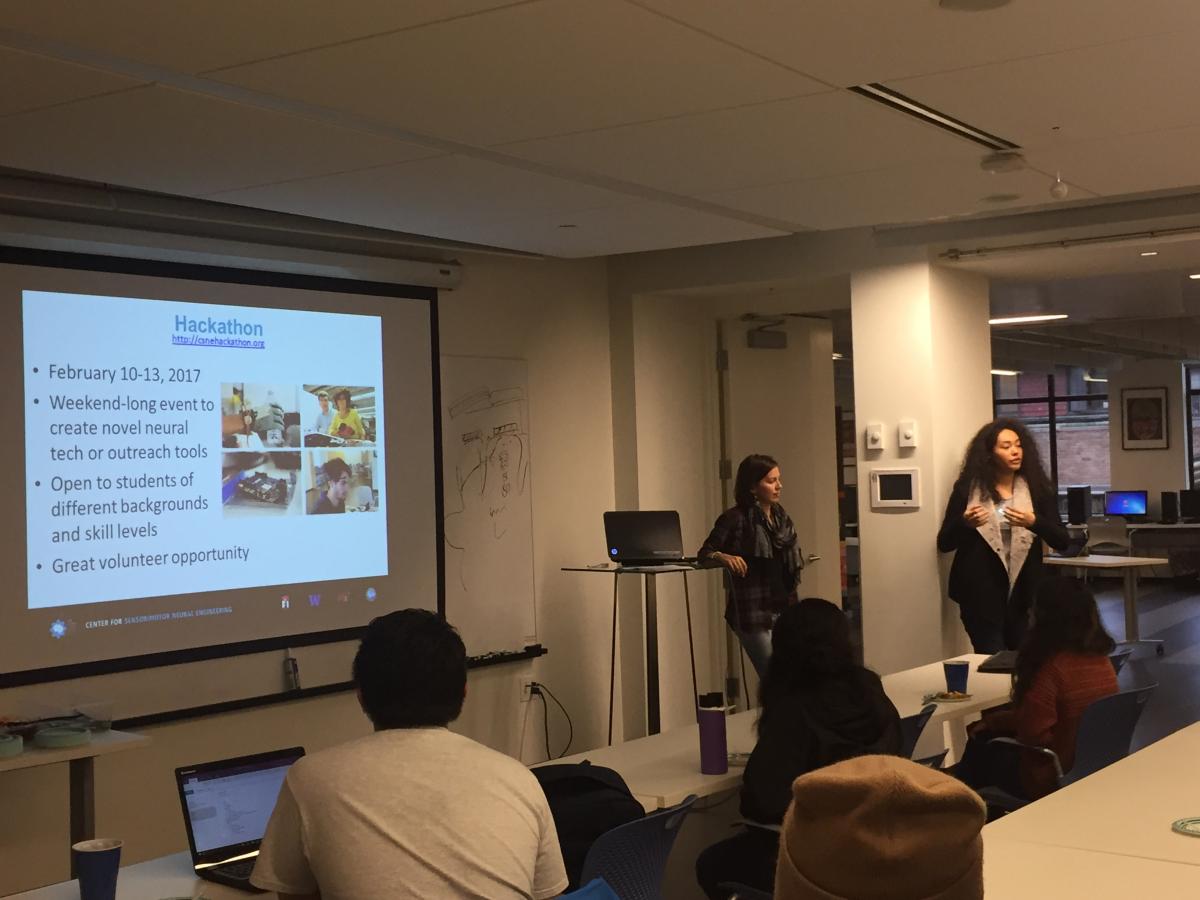 Some upcoming events include a Graduate Student Panel, on October 27th at 3:30pm, and a Gray Matters Report Implementation Workshop on November 4th from 9am to 5pm. Both of these events will take place at the CSNE.
If you would like more information about the CSNE, please sign up for our listservs below, and consider attending a Rextravaganza Talk, where SLC members can answer any questions you have!
You can join the following email lists to stay informed of CSNE events:
SLC meeting dates (posted on webpage)
An overview of the CSNE's SLC is available on the CSNE website. Contact SLC President, Maggie Thompson, for more information.